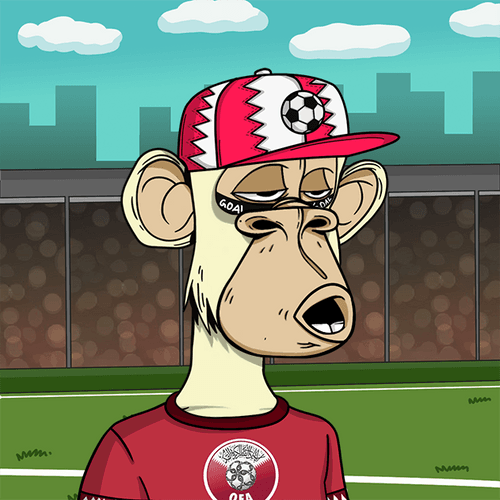 FIFApe World Cup 2022
0x15409d2a3a5d6a46ded765405f734aed385d9a51
Indulge in the madness of the football world cup and show your support for your team with your own FIFApe!! FIFApe World Cup is a collection of 5555 unique NFTs on the Ethereum blockchain. This is the first project ever focused on building an infrastructure for the future of virtual football across different metaverses!
The metaverses will be flooded with virtual sports! With football being the world's most popular sport, it's no surprise that it will be a big shot in metaverse sports as well. Our project will be forming the first ever intra metaverse football federation. Our long-term goal is to create a reliable infrastructure for virtual football, including scouting players, forming teams, creating platforms across metaverses, and arranging tournaments across metaverses.
24H Unique Whale Buyers

NaN
Average Price + # of Sales
Loading ...
Loading ...