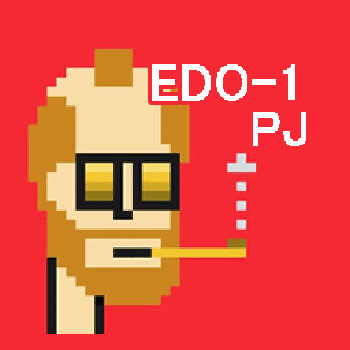 Edomin
0x40345597561ff617fbb215cd0f589877ea252a9c
Edominは、最強の素人集団が送る3,000体限定の江戸時代をテーマとしたコレクションです。EdominはNFTを通じてDAOの新たな価値を創造します。
Edomin is a pixel collection with Edo period motifs as a fixed set of 3,000 items produced by the best beginers. Edomin creates new values for DAO through NFTs.
*This project is not affiliated with Larva Labs to be our inspiration.
Average Price + # of Sales
Loading ...
Loading ...