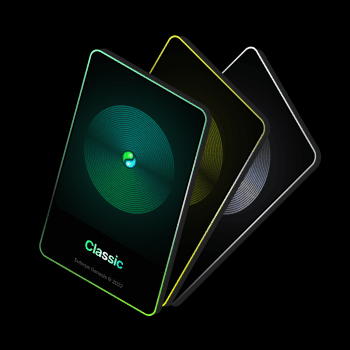 Euterpe Genesis @ 2023
0x6dd9a4d5aa11aa5cefb7fbec8c21e19245c2d837
Euterpe is the world's first IP-powered NFT as a service. Euterpe is building a professional B2C marketplace of high-quality IP NFTs, immune from infringements and scams prevalent on other NFT platforms. Our marketplace also features an inherent SocialFi ecosystem, turning passive fans into proactive stakeholders who strive to earn mining rewards by their contributions to the community. IP is everything in the Metaverse. Our project starts with musical IP and is posited to grow into the everything store in Metaverse for the next decade. "Euterpe Genesis holders can participate in the 1st round of Euterpe IP-NFT Public Mint.
Euterpe Genesis mints your creative soul.It is a soulbound token (SBT) connected to your artistic persnality only.It is a status symbol in the Euterpe ecosystem."
24H Unique Whale Buyers

NaN
Average Price + # of Sales
Loading ...
Loading ...