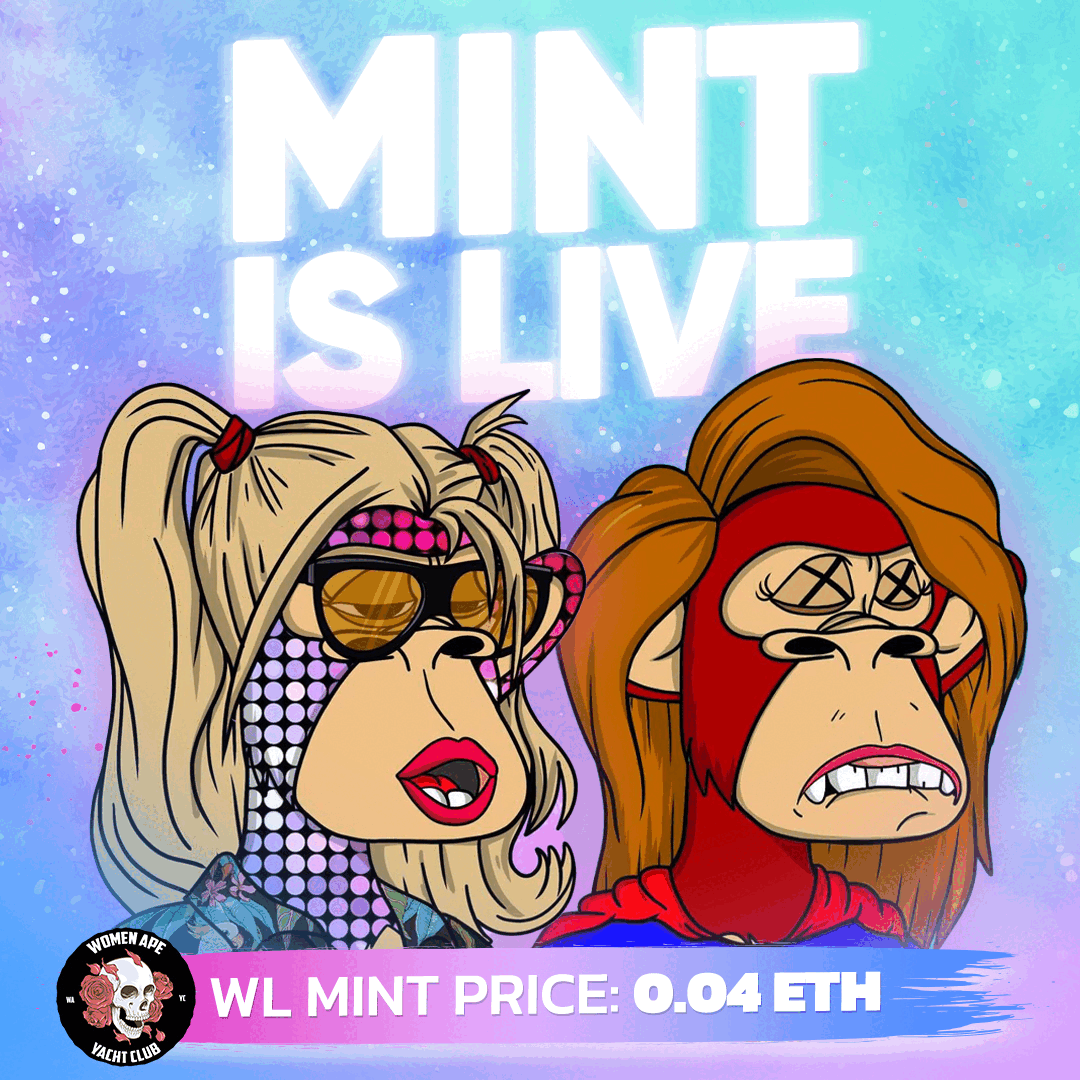 Women Ape Yacht Club
0x8dcb8b2d721c022552d826f8bcf2995747248d31
Mint Now WL Price : 0.04 ETH
10000 Female Themed NFT Project | Empowering Women in Web 3.0 | Who could possibly bring sizzle to the dull life of 10000 Bored Ape Yacht Club (BAYC)?
Meet the gorgeous women from the Women Ape Yacht Club Collection of 10000 NFTs! "Women makes world even more beautiful and a happening place". Introducing Women Apes in Metaverse.
Discover our fabulous Women Apes and grab the one that makes your heart skip a beat before others do! Bored ape are welcome to find there life companion here! #justasking
10000 WAYC NFTs for 10000 Bored Apes! Spread Love and Positivity! Women make this world more beautiful!
Women are powerful, strong, and can be what they want to be. Together we can change the world! Let's support women!
Let's buy at least 1 WAYC NFT and Hold them! We will show power of women unity in NFT world!
We are not affiliated with Yuga Labs, BAYC or Larva Labs.
Average Price + # of Sales
Loading ...
Loading ...